Specialized Face Off Training
Hosted by MLL PLayer Mark Anderjack
Level Up Lacrosse Academy is happy to offer one on one face off training services with Mark Anderjack of the Long Island Lizards!
In his senior year at Adelphi, Anderjack won over 70% of the face offs he took. His experience and expertise at the FOGO position is sure to help any player increase the amount of face offs they win.
The pricing for this service is listed below:
1 session for $80
2 sessions for $140
3 sessions for $220
5 sessions for $350
7 sessions for $400
10 sessions for $700
• Adelphi's primary face-off man, who won .736 of face-offs taken in his senior season (276-375) to rank #1 in NE10 in fifth in Division II
• Also picked up 161 ground balls to lead both the team and rank second in the NE10
• Scored seven goals and added an assist across his 15 starts
• Went a perfect 22-for-22 at the X and scored a goal in a 17-7 win at #17 Saint Anselm (3/16)
Andrejack's Career Highs
• Points: 2, multiple times
• Goals: 2, twice
• Assists: 1, multiple times
• Ground Balls: 19, twice
• Caused Turnovers: 2, at Saint Michael's, 3/30/19
• Faceoffs Won: 31, twice
Honors and Awards
• USILA Third Team All-American (2017, 2018, 2019)
• NE10 All-Conference First Team (2018, 2019)
• USILA DI/II Senior All-Star Game (2019)
• NE10 Academic All-Conference (2019)
• All-ECAC First Team (2019)
• All-ECAC Honorable Mention (2018)
• NE10 Academic Honor Roll - Academic Distinction (Fall '18, Spring '19)
• NE10 Commissioner's Honor Roll (Fall '15, Spring '16, Fall '16, Spring '17, Fall '17, Spring '18)
• ECAC Academic Honor Roll (Spring '18)
2019
• Scored two goals and went 31-for-34 in face-offs won in 22-10 win at #14 Saint Leo (2/23)
• Also won 25 of 27 face-offs taken in 17-8 win over #2 Merrimack (4/20)
2018
• Adelphi's primary presence at the face-off X, starting all 15 contests in his junior season
• Ranked second in NE10 in face-offs won (198-291) and fifth in face-off winning percentage (68%)
• Scored a goal in a 22-7 win over Saint Thomas Aquinas and dished off an assist in a 17-9 win over SNHU
• Won a season-best 22 face-offs (22-30) in 17-10 win over Assumption (4/4), also picking up a career-high 16 ground balls
• Also picked up a team-high 131 ground balls for the season, picking up at least 10 in six games
2017
• Started 17 of Adelphi's 19 games as primary face-off man
• Went 250-for-383 (.653) at the X, ranking first in the league in total won and seventh in percentage
• NE10 leader in ground balls (126), ranking eighth in the nation in ground balls per game
• Also ranked eighth in the nation in percentage of face-offs won
• Won a season-best 16-of-17 face-offs, scoring a goal and adding an assist in 21-2 win over American Int'l (3/4)
• Also scored a goal in a 14-4 victory over Assumption (3/8)
• Won 18-of-22 face-offs in 10-9 NCAA First Round victory over Pace (5/13)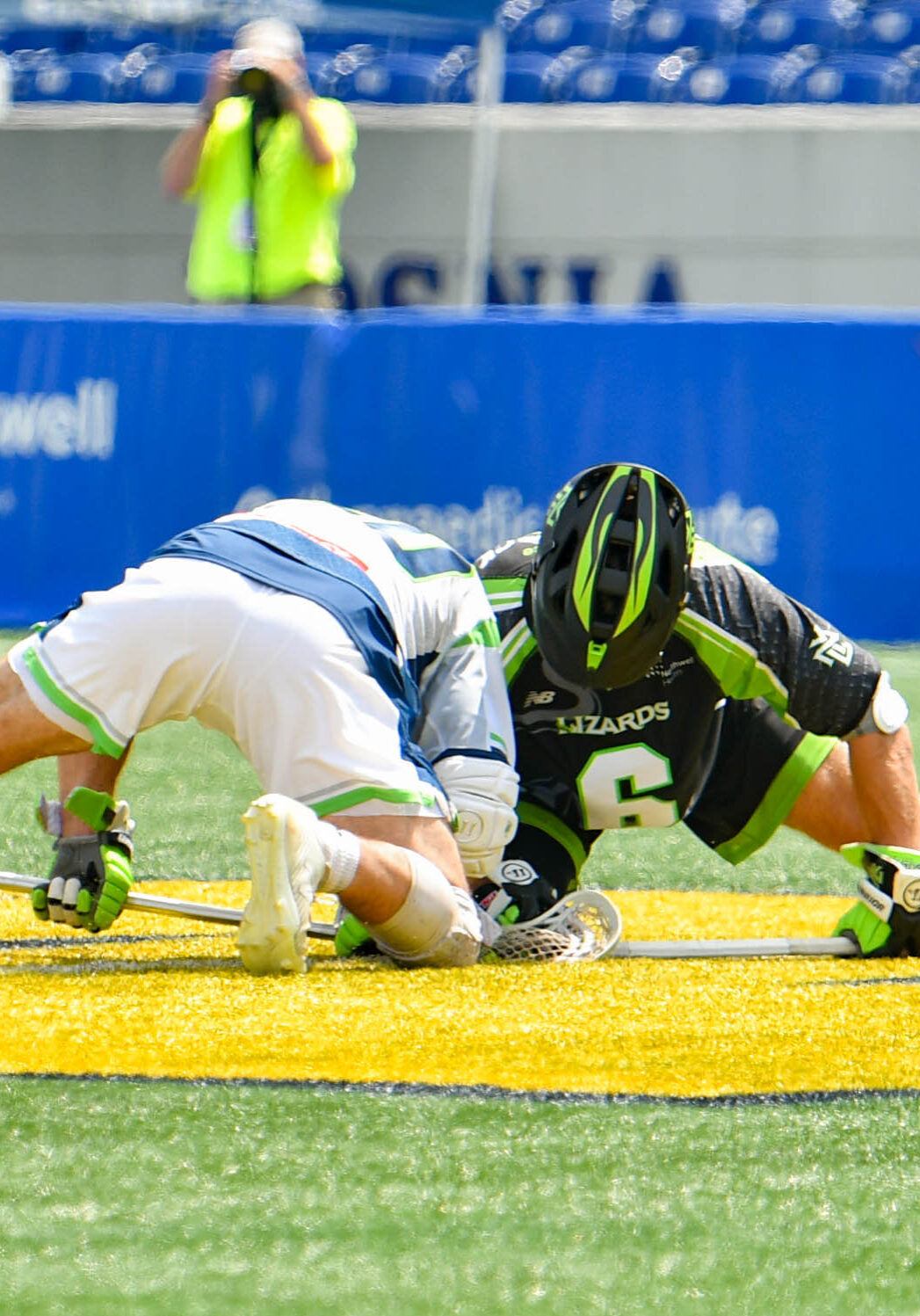 Frequently Asked Questions
How do I schedule a training session for my son with Level Up Lacrosse Academy?
You can make an appointment on our appointment page or call (516) 732-4563
Where Does Level Up Lacrosse Academy Train Players?
We try to accommodate our players by training at a mutually convenient location. Massapequa Parks such as Birch Lane Elementary School, Burns Park, and Field of Dreams are popular locations.
What Do I Need To Bring To My Training Session?
All you need is your lacrosse equipment, cleats, positive attitude, an appetite to improve! We also recommend bringing water to drink.